NEW Bigfoot footage from Lake Tahoe released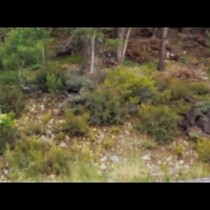 Remy came in this morning flipping out about this new Bigfoot footage that was just released. He thinks its real and definitely evidence that Bigfoot exists. What do you think...is this real or fake?
At :02 in the video...this supposed Sasquatch is a black shadowy figure in the upper left corner.